Latest Blog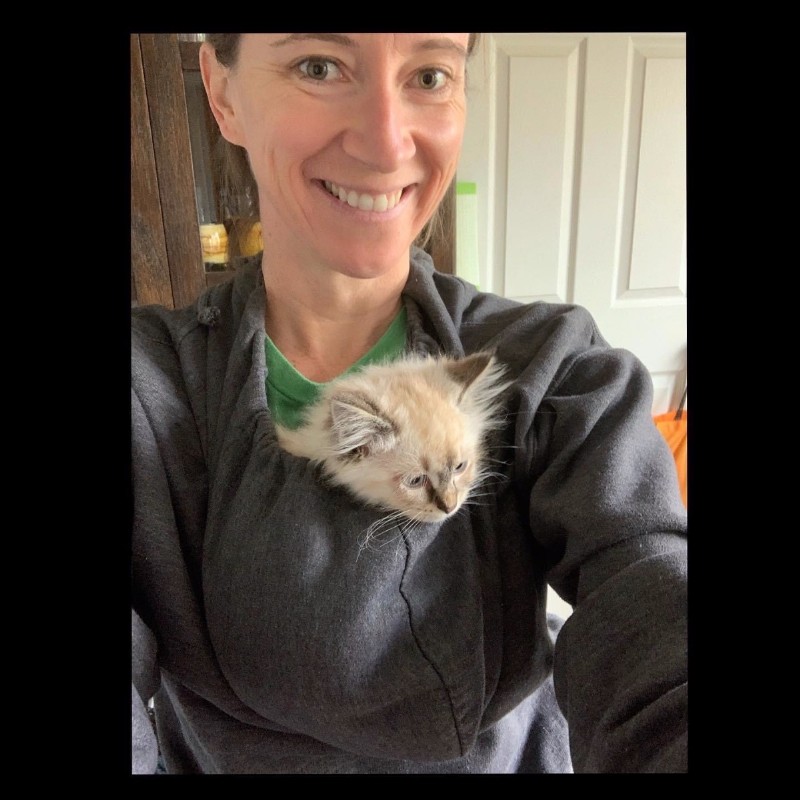 Mission for Paws could not exist without the participation of foster moms and dads. No rescue and adoption program can survive without the dedicated volunteers who open up their homes and provide safe haven to the rescued cats and kittens. Fostering saves lives and the difference between life and death for many of these cats and kittens are the foster parents who offer up their hearts and homes. Thank you Rachel who created this look back on her past year as a foster parent at Mission for Paws.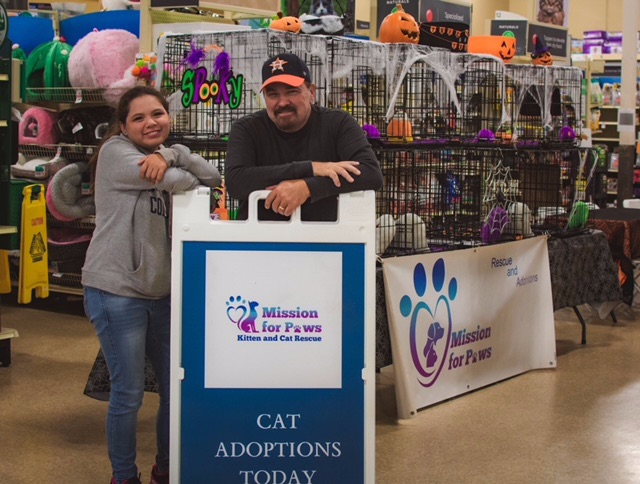 Mission for Paws could not exist without the invaluable work of our volunteers. There are many different roles that help contribute to the organization in a meaningful way. This week we want to focus on two of our outstanding volunteers, Mark and Sarah Jones.
Unfortunately due to the volume of cats and kittens in need our current census is over capacity. Intake is closed until further notice. 
Featured Cats 
Chloe & Toby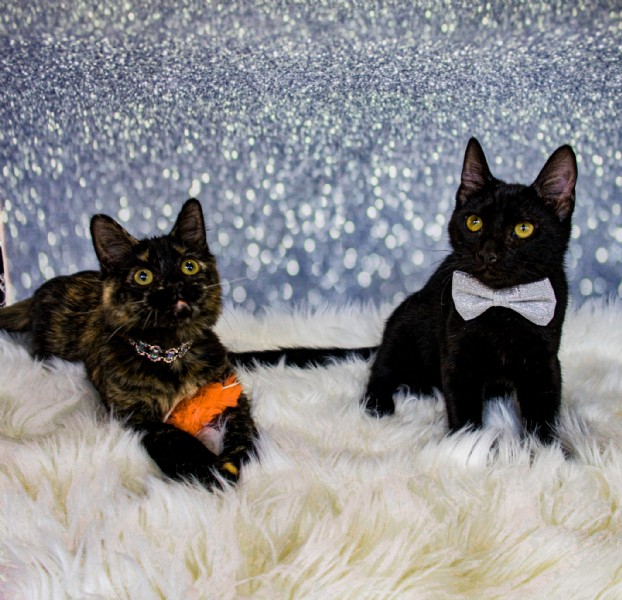 This adorable pair were raised together and very bonded.  Both are social, playful and fostered with both dogs and cats.  Neither like being alone and will thrive in a home willing to keep them together. Send us an inquiry for a private meet and greet of this beautiful duo. You can read more about their personalities on their Petfinder profiles. 
MISSION FOR PAWS SATURDAY ADOPTION EVENTS
Meet and greets are on Saturdays from 11am - 3pm at the Petsmart in Pasadena. Please email missionforpaws@att.net to check to see if the cat that you are interested in meeting will be in attendance. Private meet and greets during the week are by appointment only with a submitted and approved application. www.missionforpaws.org/application