Latest Blog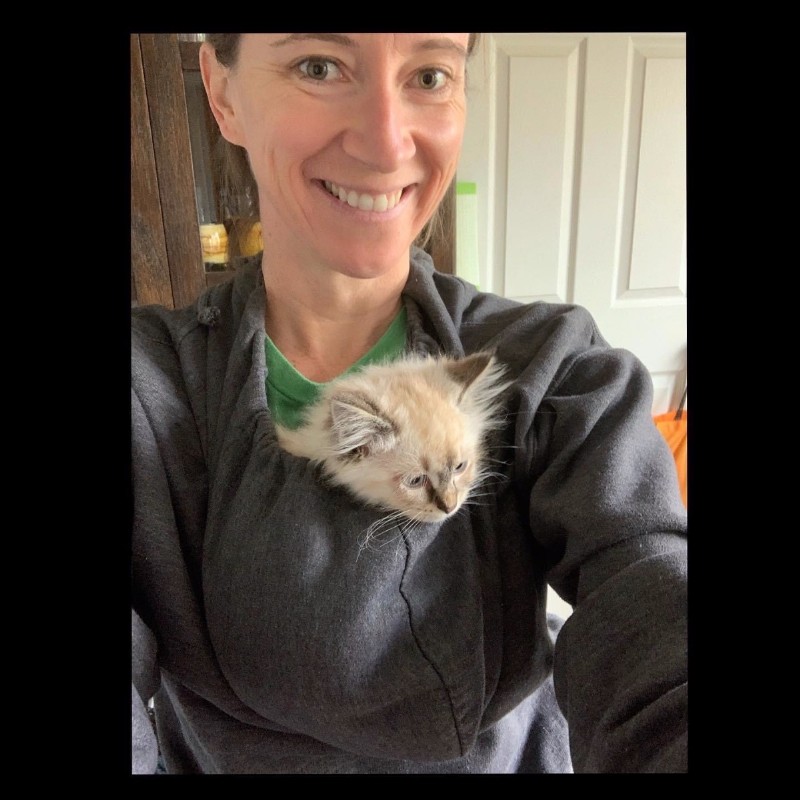 Mission for Paws could not exist without the participation of foster moms and dads. No rescue and adoption program can survive without the dedicated volunteers who open up their homes and provide safe haven to the rescued cats and kittens. Fostering saves lives and the difference between life and death for many of these cats and kittens are the foster parents who offer up their hearts and homes. Thank you Rachel who created this look back on her past year as a foster parent at Mission for Paws.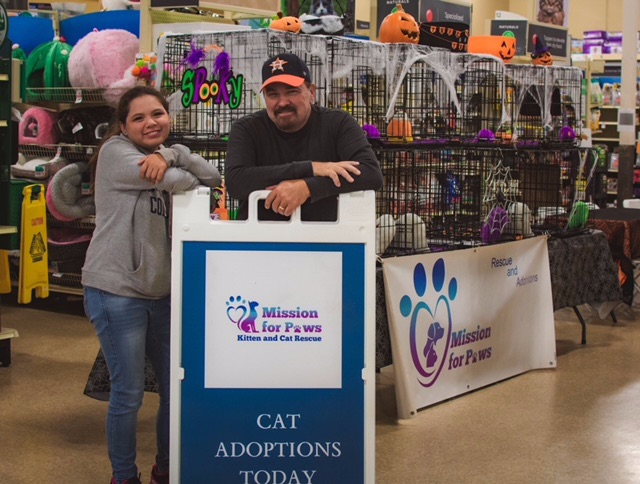 Mission for Paws could not exist without the invaluable work of our volunteers. There are many different roles that help contribute to the organization in a meaningful way. This week we want to focus on two of our outstanding volunteers, Mark and Sarah Jones.
We are not a shelter but a foster based organization. We do not have a facility that houses our cats and kittens. All animals are fostered in individual foster homes. We may consider intake into the program if you are willing to foster the animal until adopted. Please be aware that fostering sometimes takes a very long term commitment. 
 Featured Cat 
Angel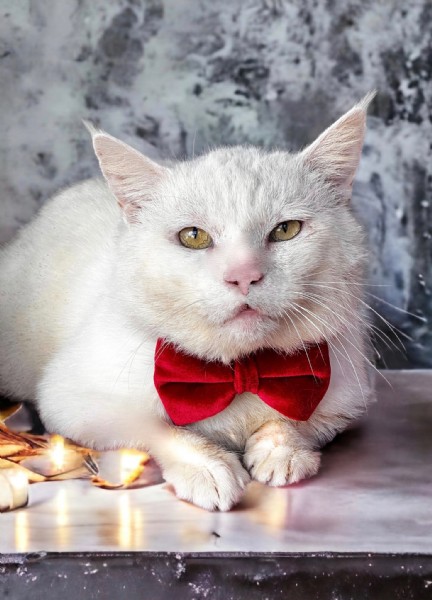 Angel lived a pretty hard life on the streets prior to being rescued. His scrappy life involved living for years outside of a car mechanic shop dodging cars, aggressive dogs and the unforgiving environmental elements. His pitiful presence inspired a good hearted rescuer to give him a chance for a better existence. This big and bountiful boy is a huge softie. Angel is good natured and gentle and would do best with an adopter that can offer him a quiet, peaceful and non chaotic household. He does take time to warm up to new people and environments so he will need a patient adopter who understands shy cats. He is an absolute doll, affectionate and warm once he is comfortable with his person. He enjoys head and chin scratches, kitty belly rubs and comb brushings. You will get a good deal of non stop purring with all of that one on one attention. His activities tend to be low energy and his preference is to just lounge with his people and enjoy a good brushing or petting session. He is a low maintenance cat and is equally content just napping or resting in his favorite sunny spots by a window. He would be fine if needed to be left alone for hours during the busy work week. His introduction to new cats have been gracious and amicable. He is currently fostered in a home with small dogs but has also been in a home with other cats. Angel did test positive for FiV but that should have no bearing on his adoptability. Studies have shown that FiV cats can live long, comfortable lives just like other cats.
 
MISSION FOR PAWS SATURDAY ADOPTION EVENTS
Meet and greets are on Saturdays from 11am - 3pm at the Petsmart in Pasadena. Please email missionforpaws@att.net to check to see if the cat that you are interested in meeting will be in attendance. Private meet and greets during the week are by appointment only with a submitted and approved application. www.missionforpaws.org/application