Latest Blog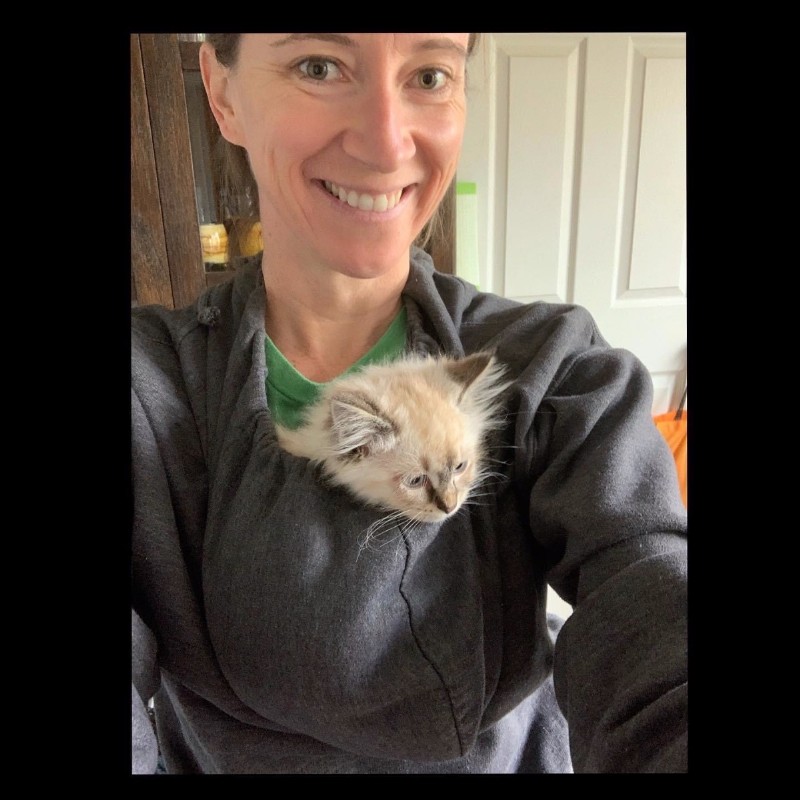 Mission for Paws could not exist without the participation of foster moms and dads. No rescue and adoption program can survive without the dedicated volunteers who open up their homes and provide safe haven to the rescued cats and kittens. Fostering saves lives and the difference between life and death for many of these cats and kittens are the foster parents who offer up their hearts and homes. Thank you Rachel who created this look back on her past year as a foster parent at Mission for Paws.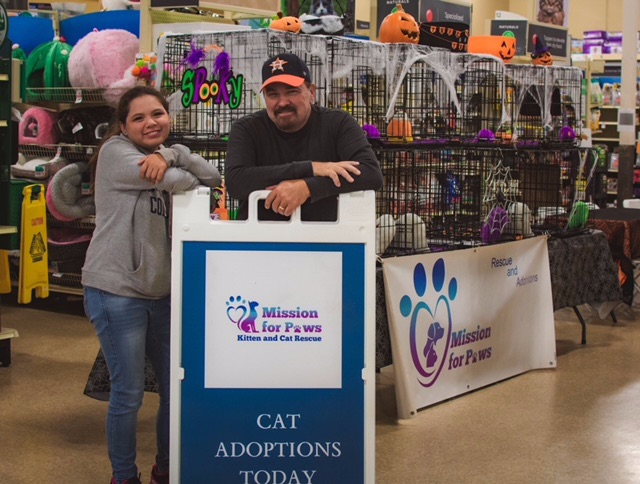 Mission for Paws could not exist without the invaluable work of our volunteers. There are many different roles that help contribute to the organization in a meaningful way. This week we want to focus on two of our outstanding volunteers, Mark and Sarah Jones.
Unfortunately due to the volume of cats and kittens in need our current census is over capacity. Intake is closed until further notice. 
FEATURED CAT
GARFIELD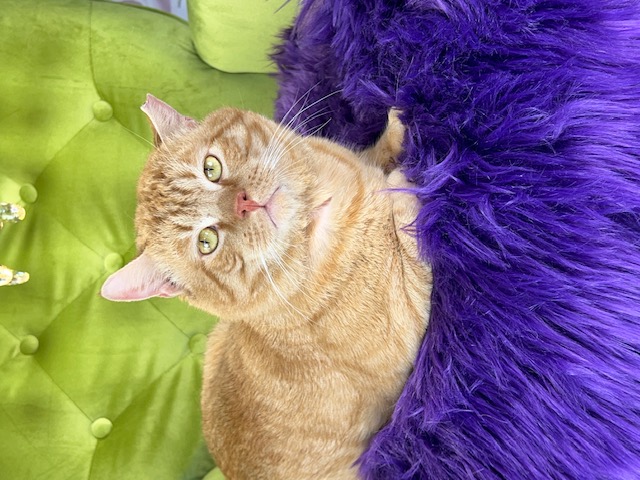 Big cat! If you like those large Tom Cats with the big heads and confident personalities this is your boy. Big and bountiful sweet Garfield just wants to find that human who will give him attention and companionship. This friendly and cheerful cat would be a great study buddy or work from home companion. He is fairly low maintenace and would also be fine if needed to be left alone for hours during the busy work week. Hopefully he would get some nightime cuddles or evening couch companion time.  

Garfield did test positive for FiV. That should have no bearing on his adoptability. What is FiV? FiV is a cat specific virus. The virus makes the cat less able to fight off infection so he needs to be a strictly indoor only kitty. FIV positive cats can enjoy a normal lifespan. Studies have found that FiV cats can live just as long as non FiV cats and can have long lives well into their teens. Most study cats eventually died of older cat diseases unrelated to their FiV status. FIV is species specific. It can only be transmitted from cat to cat by way of blood plasma exchange or copulation. FiV is not spread by casual contact between cats. FiV cats can live with non FiV cats and not transmit the disease. FiV is not contagious to humans or other animals.

Adoption fees are waived on all of our special needs and senior pets. 

 
MISSION FOR PAWS SATURDAY ADOPTION EVENTS
Meet and greets are on Saturdays from 11am - 3pm at the Petsmart in Pasadena. Please email missionforpaws@att.net to check to see if the cat that you are interested in meeting will be in attendance. Private meet and greets during the week are by appointment only with a submitted and approved application. www.missionforpaws.org/application